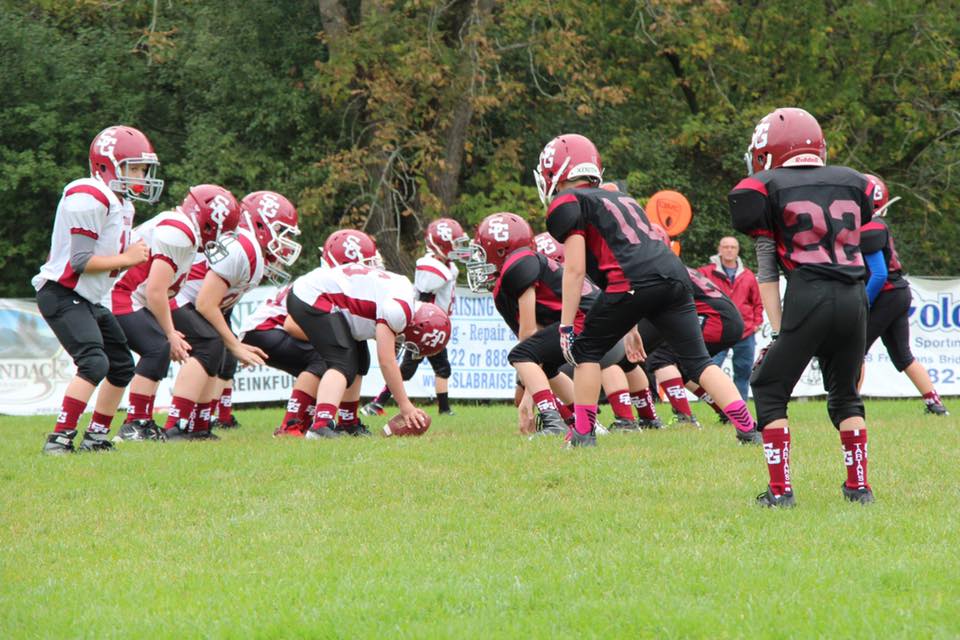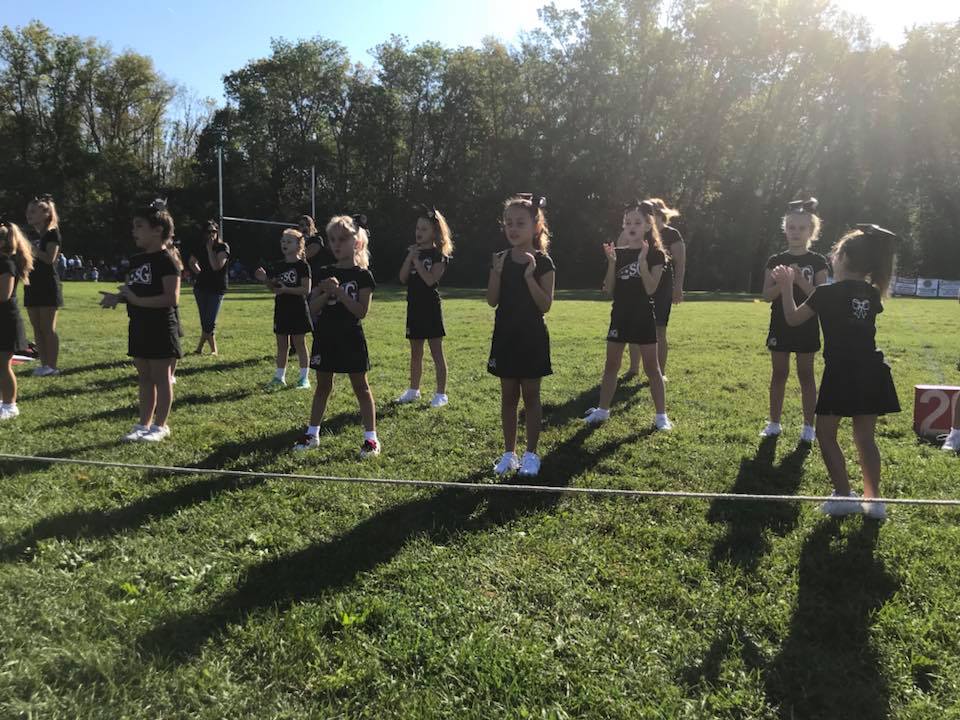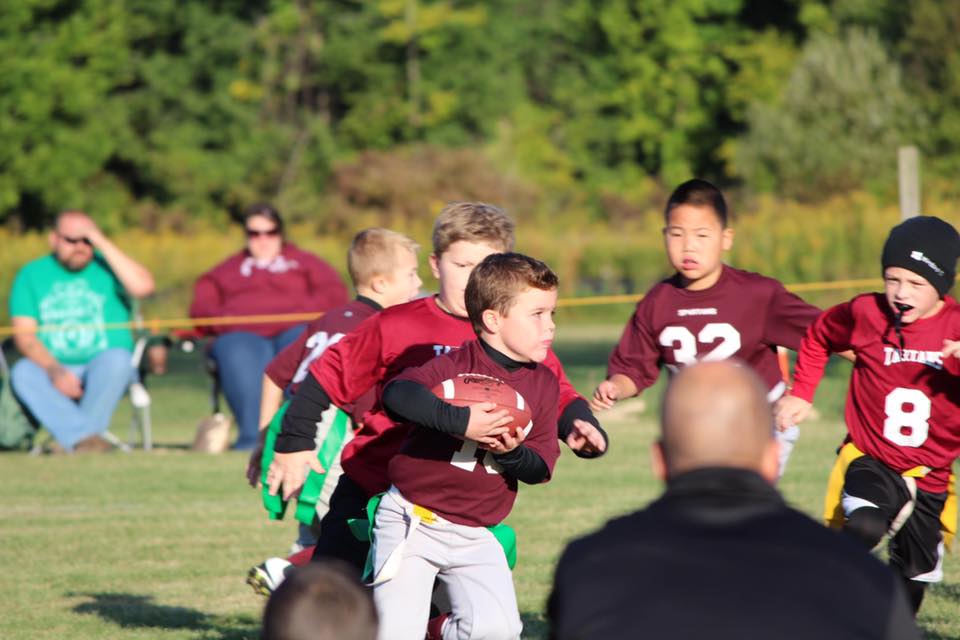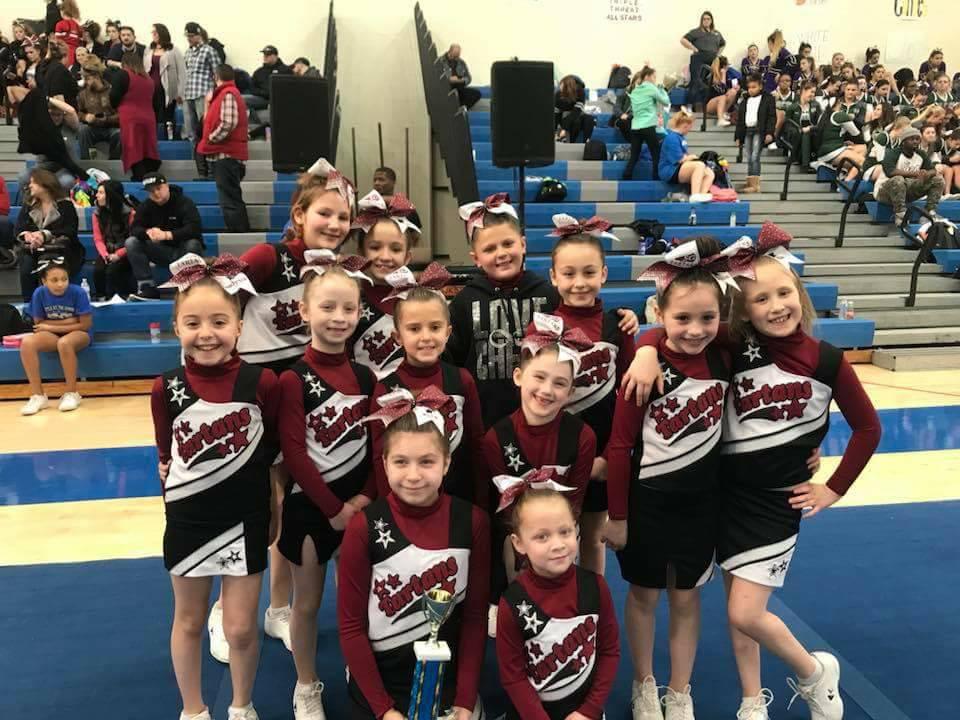 Want to play? Get in touch!
If you would like to join our league this season, sign up or contact us to find out more information.
Email
Address

498 Sacandaga Rd
Scotia, NY 12302
(across from Beukendaal Fire Dept)

Mailing Address:
Glenville, NY 12325
Programs
Flag Football
Junior Tackle Football
Senior Tackle Football
Cheerleading - Game
Cheerleading - Competition
Connect with us:
Welcome to the Scotia-Glenville Junior Tartans
The Scotia Glenville Junior Tartans football and cheer program is a part of the Capital District Youth Football League (CDYFL).  We enable young people to benefit from participation in team sports and activities in a safe and structured environment. We teach fundamental values, skills and knowledge that young people will use throughout their lives. We know that sports are a huge part of your life experience and continue to take steps to improve our program. 
2019 Registration Fees 

Flag Football (K-2nd grade): $80
Junior Tackle (3rd-4th grade): $150
Senior Tackle (5th-6th grade): $150
Cheer-game and/or competition (K-6th grade): $80
*More info on football program: Football page
*More info on cheer program: Cheer page
Coin Drops - Glenville Walmart
Important Dates
August 12th-15th: Football Skills Camp Register here
August 19th: Practice begins
August 28th: Weigh ins - Tackle only (required)
September 8th: CDYFL Scrimmage at Schalmont
September 14th: First game
November 2nd: Last game
Board Meetings 
All board meetings are located at Lincoln Elementary School's library at 7PM, unless otherwise noted. All are welcome and encouraged to attend. We hope to see you there!
Reminders

You must provide: grade verification (1st page of last report card for '18-'19 school year or letter from school stating what grade they're going into in Fall 2019), medical forms (parent section AND medical professional section) 
2019 Medical Form.pdf  
Confirm that all contact information is correct on your family's profile.
Add your mobile number and opt-in to receive texts.
Add additional adults to your family's profile.  All league emails are sent to the email addresses on the site that are associated to your son or daughter.